I went out and took some photos today and decided to make some into textures.
Nature Texture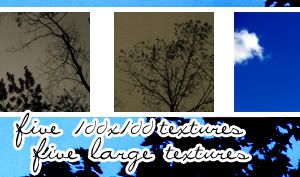 Download here [
dA
]
Light Textures

Download here [
dA
]
I also have larger set of light textures.

Download
here
+Comments are Loved. [This is my first texture batch. I'd like to know what y'all think]
+Credit is nice. You can credit me or the comm.
+Feel free to watch or join the comm if you like what you see!